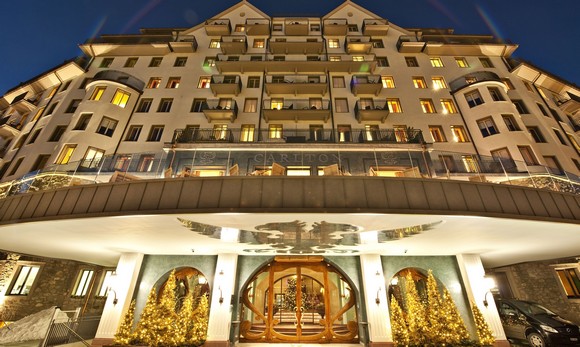 During the awards ceremony for the Prix Bienvenu at Schweizer Ferientag (Swiss holiday industry event), the Carlton Hotel St. Moritz was voted the second-friendliest hotel in the category "Luxury Hotels".
This was already the third time that the Prix Bienvenu – the "Hospitality Oscar" – was awarded at Schweizer Ferientag in Zermatt in the categories of Small But Cosy Holiday Hotel, Large Holiday Hotel, City Hotel, Luxury City Hotel and Luxury Hotel.
The Carlton Hotel St. Moritz came second in the category of Friendliest Luxury Hotels in Switzerland. Special praise was given to the attentive management team, courteous receptionists and butlers and, above all, the outstanding cuisine.
Feedback received from guests on more than 250 review websites was used to automatically qualify all hotels with more than 70 individual reviews for the award, with the three best-ranked hotels being personally inspected by a panel of experts.
Decisive factors included attentiveness, warmth, empathy and helpfulness of staff. "Friendliness is a matter very close to my heart which is not something we teach staff but rather something which should come naturally to them!" says Dominic Bachofen, Manager of the Carlton Hotel.
The Prix Bienvenue jury consists of representatives of Schweiz Tourismus, hotelleriesuisse, GastroSuisse, Swisscard, Ecole hôtelière de Lausanne, University Bern as well as media partners Schweizer Illustrierte and L'illustré.